"Everyone can be great, because everyone can serve." – Martin Luther King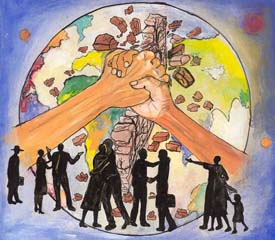 Since Martin Luther King Day was yesterday, I thought it might be a great time to look at some of the excellent volunteer opportunities here in Victoria.  True, it would have been better to have this completed before MLK day – but apparently I'm a master procrastinator.
You have the skills, the talent, and the ability to help the people and critters in Victoria; all you need to do is commit the time.  Warning – it becomes habit forming. The feeling you get from participating in something that will improve your community makes you want to find ways to do more, but don't take my word for it.
Here are some great websites with links for you to get more info:
VolunteerVictoria.bc.ca – a searchable, online database with volunteer opportunities with many organizations
Vancouver Island Health Authority – With a variety of opportunities at the Victoria General Hospital – ranging from providing entertainment to those in need, to knitting and sewing for new moms in need, and many more positions.  This pdf lists 5 pages of areas where you can volunteer with VIHA
Victoria Cool Aid Society – Mentors, hair stylists/barbers, computer services and more.  Lend your hand, your skills, and your time to help provide holistic shelter, housing, and community health services to marginalized adults in the Victoria area.
If you'd rather help animals, here are a few links:
Victoria SPCA – Dog walkers, adoption counselling, and doggie playmates.  It's amazing how quickly a furry friend can put a smile on your face.
Greater Victoria Animal Crusaders – Fostering an animal that has been abused or neglected can be a tough job, but the reward of helping them is well worth it.  If you aren't able to foster an animal, you can still help with feeding, trapping, and recovery.  Check their site for more info.
I am selfish when it comes to volunteering.  I do it to make myself feel better, and it works every time.  I hope it works for you, too!
I'd love to hear your favourite volunteer stories.  Who have you met?  What have you learned?
If your group needs some volunteers, please leave a comment and I will be sure to share it on Twitter – gladly!