Today's post is from Dana Rasmussen, a talented writer at MediaShower:
In the 2000 film "American Psycho," the character Patrick Bateman is horrified to discover his colleague's business card is better than his. That leaves him with only one option: He's gotta kill the other guy. While a business card is hardly something to get that worked up over, it is definitely one of the premier ways of highlighting yourself and your brand.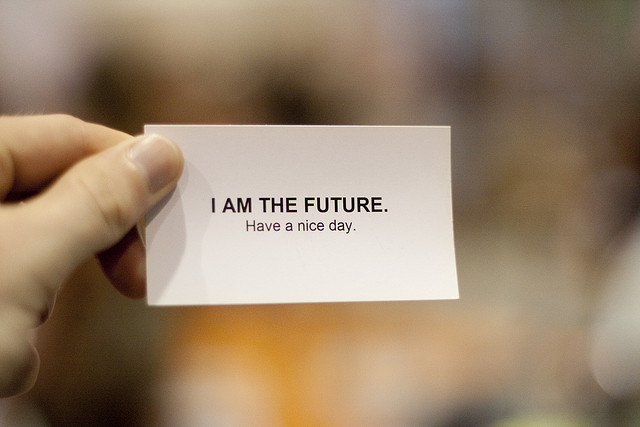 photo credit: San Diego Shooter via photopin cc
To make the right impression with your business card, follow these steps:
1. Describe the brand's core values and philosophy on the business card without resorting to a deluge of words. It takes a little brainpower and a lot more creativity to make that a reality, but knowing what you or your business stands for should be as familiar to you as your own name.
2. Be Memorable. Think about all of the business cards you've ever been handed. Do you remember any of them? With the exception of a few, the answer to that is probably no. Business cards that stand out are ones that go the extra mile. They're not standard white cards with the usual contact information. Consider making your card into something that people use. Make it a magnet, coaster, bookmark, or something else that is used and seen frequently.
3. Testimonials speak volumes about a business or brand. They show that others have gone before and enjoyed what they have experienced. If possible, include a short quote on the business card to show that your work, product, or service is appreciated.
4. Another way to show more about a brand is to also highlight what the brand supports. Gone are the days where a company stands for the bottom line and the bottom line only. Show that there's not only a heart, but a team of real people who all care about more than their jobs by including a line, logo, or graphic of an organization supported by the brand.
5. Last but not least, make sure when you hand your business card out that you do so in a memorable way. That doesn't mean a showy production is necessary, but try to add a personal touch to the exchanging of business cards. After all, if the goal is to do business with the person you are exchanging cards with, then it is important to establish a rapport so that your business card stays in his or her pocket – not the trash.
Make the Right Impression
When your business card accurately reflects who you are, what you do and promotes your brand, you're then ready to give it out. Spend some time on the card, run a few ideas by colleagues or a graphic designer if you have one handy, and let your card work for you.
It makes all the difference in the world.
Dana Rasmussen writes about trends in the workplace and protecting one's online reputation. Her business card is the one every other business card wants to sit with at lunch.